Velocita Energies is building an electricity substation
(15 June 2019)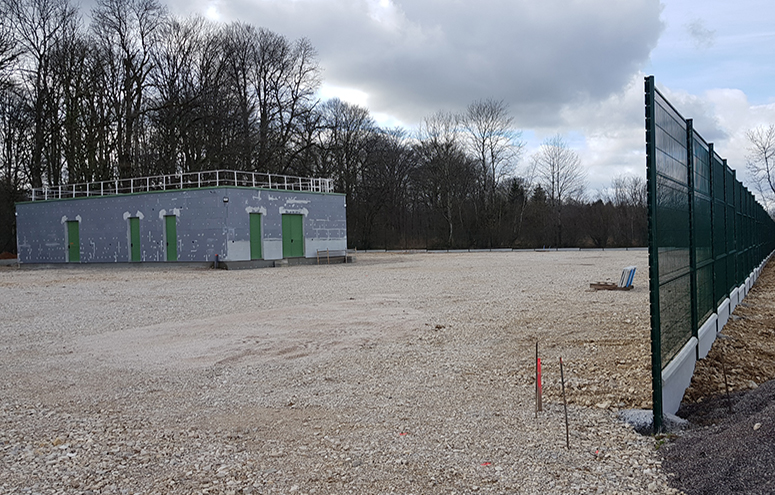 Velocita Energies is currently developing the "Vannier-Amance", "Les Hauts de la Rigotte" and "Sud Vannier" wind projects in Haute-Saône and Haute-Marne. These projects, totalling 34 wind turbines, require the construction of a dedicated electricity transformer station in the municipality of La Rochelle (Haute Saône) in order to feed the electricity produced directly into the transmission grid.
With a total capacity of 117 MW, the electricity substation will initially allow the feed-in of electricity produced by the Vannier-Amance wind farm, the most advanced project, the construction of which will begin in 2020 and which will be commissioned in 2021.
The construction of a substation by a wind energy developer is quite exceptional and creates the infrastructure that the region needs to accelerate its energy transition. It also offers Velocita's teams the opportunity to strengthen their expertise in terms of the development, engineering, construction and management of electrical infrastructures" explains Guillaume Leroy, Development Director of Velocita Energies.

Earthworks and construction of the building took place from June to December 2019. This involved about fifteen technicians employed by local companies. The electrical equipment will be installed from 2020, with the substation due to be commissioned at the end of 2020.
The creation of an electricity substation is an important step towards the realisation of the three wind power projects, which will make our region a true net zero energy region and at the same time have significant economic benefits," said Alexandre Multon, Mayor of La Rochelle.
To finance the construction work on the substation, Velocita Energies has also launched 3 participatory financing campaigns with preferential conditions for the residents of the Communauté de Communes des Savoir-Faire (federation of municipalities of Savoir-Faire) and the municipalities affected by these projects.