Commissioning of the Lomont-Vellerot wind farm
(02 August 2019)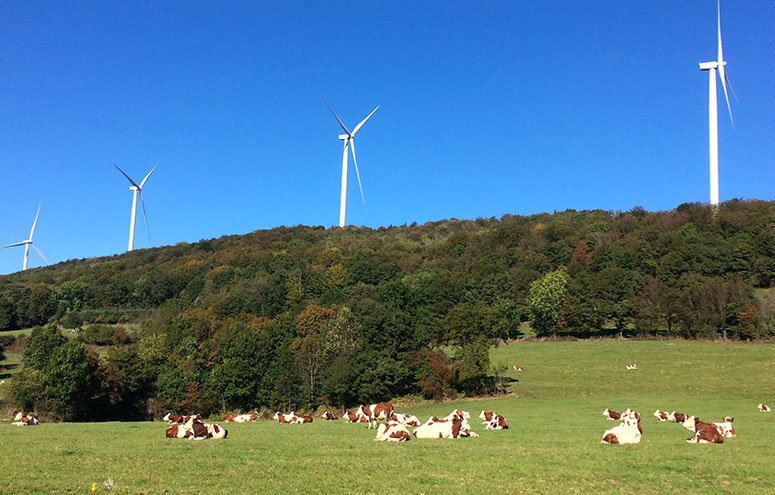 The commissioning of the 6 wind turbines of the Lomont-Vellerot wind farm extends the "Monts du Lomont" wind farm located in Vellerot-lès Belvoir and Rahon in the Doubs.
A first farm of 5 wind turbines (Lomont Crosey) was built and commissioned in 2015 in the neighbouring municipality of Crosey-le-Grand.
The two wind farms comprise a total of 11 turbines with an installed capacity of 34 MW.
Having co-developed and built these two wind farms, Velocita Energies now operates and maintains them on behalf of Arkolia Energies, the owner of the facilities.