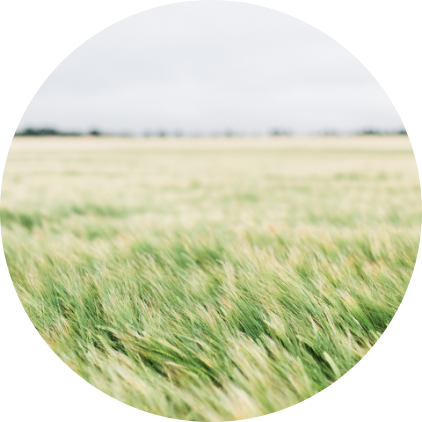 Project development
From identifying sites to obtaining permits to build a wind farm, Velocita Energies has in-house control of all the development phases of a wind power project.
A process of consultation with local stakeholders is systematically undertaken to develop the wind farm that is best suited to the area.
Technical and financial engineering
Velocita Energies' methodology stands out for its upstream engineering studies carried out to maximum capability in order to minimise financing and construction risks.
Our team is able to set up a bank loan in a few months with an immediate start to construction, possibly before financial closure.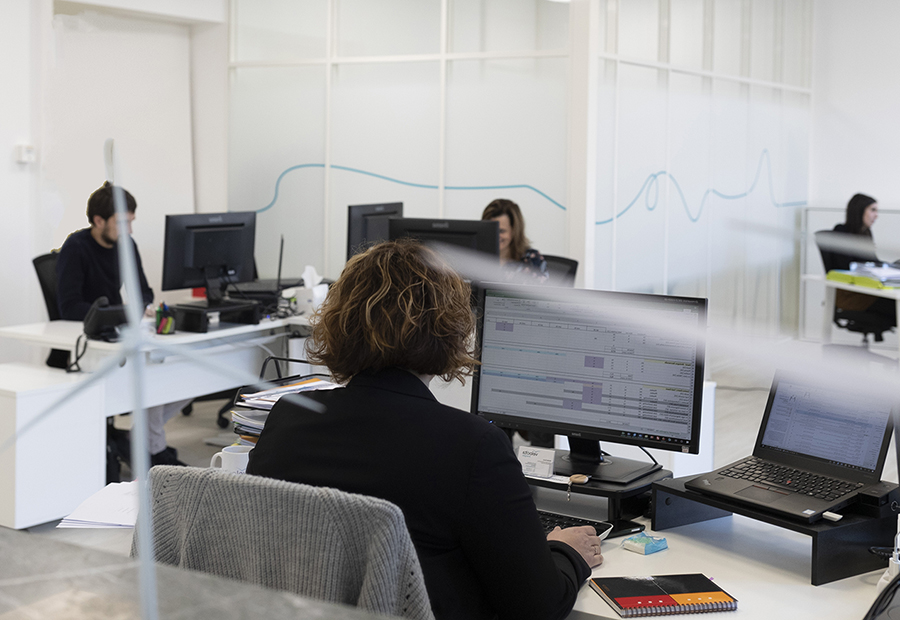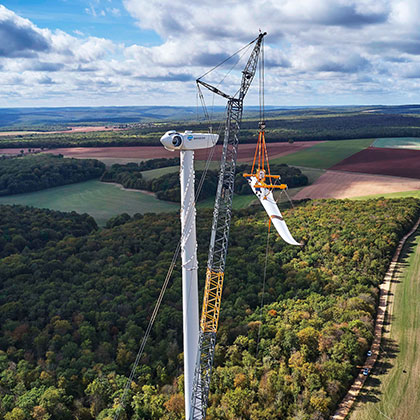 Construction
Velocita Energies' construction team manages the construction sites of wind energy projects, from obtaining permits to the commissioning of the wind farm.
We favour using local companies to work on our construction sites and we implement all the necessary measures to minimise the impact of the work on the environment and local residents.
Operation and maintenance
Our dual expertise as developer and turbine manufacturer ensure perfect continuity of service during the operational phase. We assure the operation and technical and commercial management (TCMA) of the wind farms and Envision Services takes in charge their preventive and corrective maintenance.
In this way, we guarantee an optimal profitability of our customers' assets.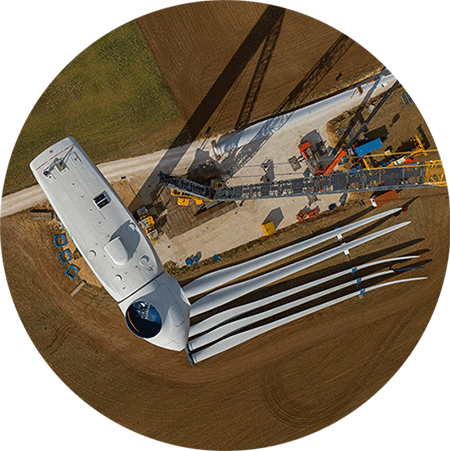 Repowering
Our expertise can also be applied to the renewal of wind farms that have reached the end of their operational lives and can be adapted to project portfolios or to a single project. In concrete terms, we replace old wind turbines with new more powerful machines that produce more electricity.
We are involved throughout the entire project from managing permit applications and renewing regional agreements, providing technical and financial engineering, optimising the connection, to dismantling the old wind turbines and commissioning new, more efficient equipment. > Our repowering offer
Wind turbines: design and manufacturing
As part of Envision Energy, the world's 4th largest wind turbine manufacturer, we make it easy to choose the right Envision wind turbine model to suit the specific site conditions and any potential design changes.
Envision wind turbines are particularly appropriate for the low wind speeds (5 to 7 m/s) typically encountered in France.