Participatory financing : the "Entre Tille et Venelle" project breaks records
(15 June 2018)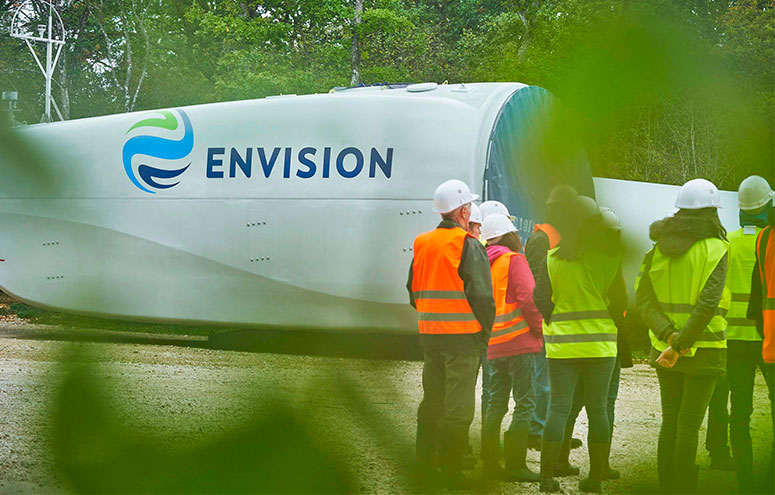 In total, 2.2 million euros have been loaned with interest by 1,297 people in less than 2 months to finance the construction of the "Entre Tille et Venelle" wind farm.
This is the first time in France that the milestone of 1,000 lenders has been passed for a participative financing operation dedicated to a renewable energy project.
These good results are due simultaneously to the quality of the project, the participatory financing methods and the stability of Velocita Energies," comments Amaury Blais, President of Lendosphere.
Investment was possible from as little as 50 euros, with annual interest rates set at 5.5% and 7% for those living in the vicinity of the project. The lenders will be repaid in six-monthly instalments for 2 years : the first instalment will be paid on November 28, 2018.
Participatory financing gives impetus to the wind farm and strengthens its local footing. Thanks to this type of investment, citizens become involved in a project that will have lasting economic benefits on their region. We are delighted with the success of this campaign and we intend to use this formidable lever for our projects on a regular basis," explains Eric Caradec, Managing Director of Velocita Energies.