200,000 euros of participatory financing for the "Jura Nord" wind project
(16 July 2018)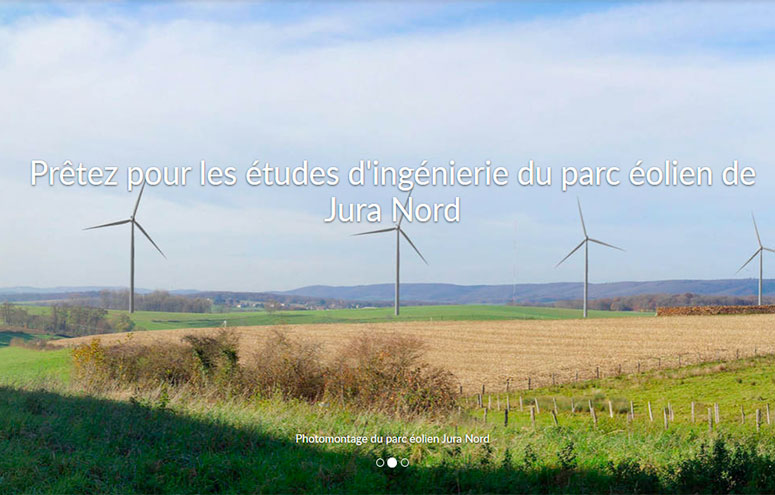 On June 25, 2018, Velocita Energies launched a participatory financing campaign for the engineering studies of the "Jura Nord" wind farm, located in Burgundy-Franche-Comté.
In one month, the operation won over 391 people, who invested a total of 200,000 euros. The operation, which was posted on Lendosphere, offered preferential conditions to the residents of the Communauté de communes Jura Nord (federation of municipalities of Jura Nord).
Launched in 2013, this wind farm now holds all the necessary permits for its construction. The year 2018 is devoted to preparing the construction site : signing the final land agreements, signing the electricity supply contract with EDF, signing the technical contract for grid connection with ENEDIS, and consulting local companies to carry out earthworks, civil engineering and electrical connection work.