School visit of the "Entre Tille et Venelle" wind farm
(23 March 2023)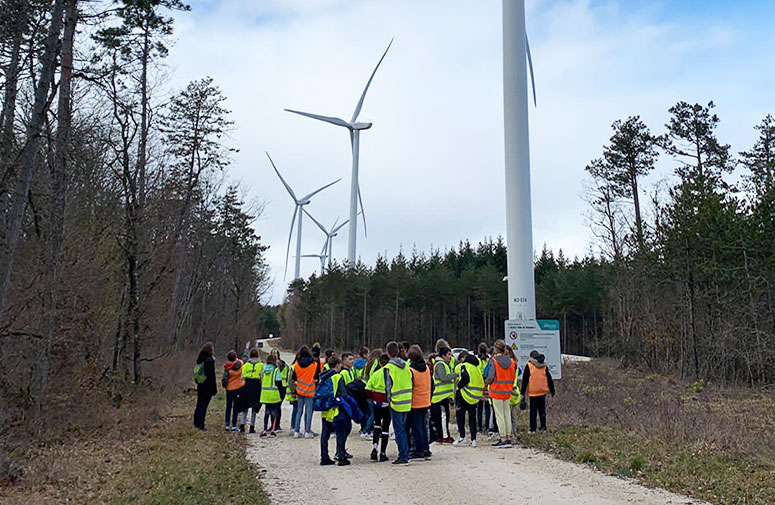 Pupills from Selongey high school, in Côte d'Or, visited the "Entre Tille et Venelle" wind farm.
This event was organized in partnership with Siceco, a joint union in charge of the electricity distribution and supply in Côte d'Or, in the frame of the "Ecoloustics" competition. To participate, pupills must produce a medium (comic strip, newspaper, report, short film, game, website…) illustrating their research and work about the energy transition in their territory and make propositions.
The questions were abundant and show the interest of the young generations for energy and ecological issues. Let's hope that the answers provided by our teams will allow them to create an original support that will take them to the national awards ceremony in June in Paris !