Sale of the "Monts du Lomont" wind farm
(20 May 2018)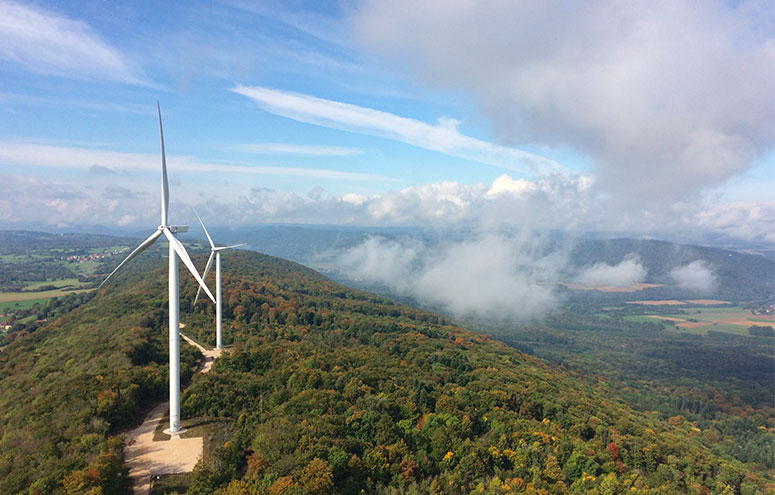 The "Monts du Lomont" wind farm in Franche-Comté has been sold to Arkolia Energies. In service since 2015, the wind farm was expanded in 2019 with the construction of 6 new wind turbines. In future, it will have a total capacity of 34 MW.
The sale of the wind farm is part of a desire to establish a long-term partnership. The complementary activities of Arkolia Energies and Envision will allow us to create numerous synergies in the coming years in terms of portfolio development and acquisition.
Having developed the project, Velocita Energies is now in charge of building the extension and operating the wind farm on behalf of Arkolia.
This transaction with Arkolia represents excellent potential for future partnership between our two organisations. By retaining construction of the second unit as well as management of the "Monts du Lomont" wind farm operation, Velocita Energies is deploying its strategy across the entire wind energy value chain." says Eric Caradec, Managing Director of Velocita Energies and Head of France at Envision.