Velocita and Envision announce their second wind farm and successful sale to TRIG
(21 October 2020)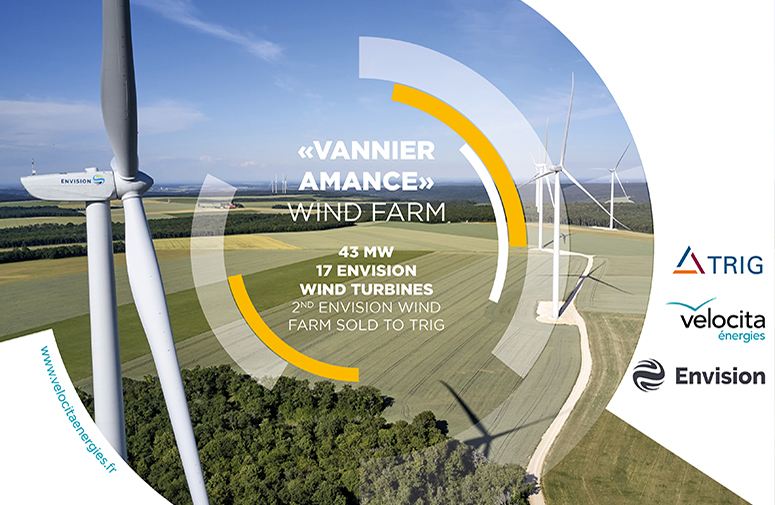 Envision Energy and TRIG (The Renewables Infrastructure Group Limited) have finalized the sale of the "Vannier-Amance" wind project located in Haute-Marne (52). This is Envision's 2nd transaction with TRIG.
Developed and built by Velocita Energies, the French subsidiary of Envision Group, the "Vannier-Amance" wind farm will produce 111 GWh per year and supply 52,000 people with renewable energy. The wind farm will be powered by 17 Envision EN131-2.5MW wind turbines, which are ideally suited to the region's wind conditions. Currently under construction, this 43 MW project is expected to be commissioned in early 2022.
This second Envision wind farm will follow in footsteps of the "Entre Tille et Venelle" wind farm, a 40 MW project in the Burgundy-Franche-Comte region, which also utilizes Envision's EN131-2.5MW wind turbines and was also acquired by TRIG. This seconf investment by TRIG attests to the quality of our projects and our services. After this sale, Velocita Energies will continue to provide its know-how to ensure the construction, operation and maintenance of the wind farm for years to come.
Press kit