An electrical substation to boost the energy transition
(24 May 2021)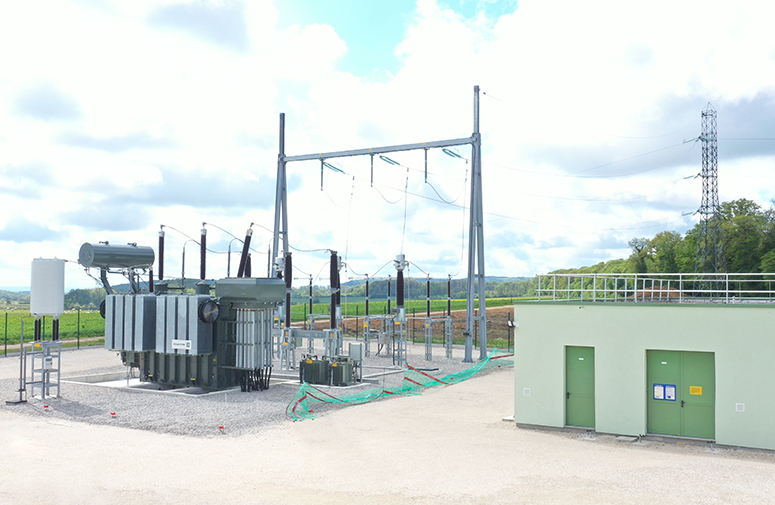 Velocita Energies has built and commissioned the La Rigotte substation in Haute-Saône. The construction of an electrical substation by a wind energy developer is quite new and allows the creation of an infrastructure that the territory lacked to accommodate the production of renewable energy parks.
This infrastructure stabilizes and converts the energy of the equipment connected to it and distributes it to the national electricity transmission network. Its construction mobilized local companies for over a year. About 11% of the investment amount benefits local companies for the realization of the works.
With a surface area of 4,500 m², the substation houses high-voltage transformers and a 200 m² building containing an electrical substation, circuit breakers, a scada remote control and management system and reactive compensation equipment (stabilization of the electrical network). An overhead line of 150 m was built by RTE, connecting the substation to the 225 kV high voltage line of Pusy Rolampont.
With a capacity of 120 MW, the substation will connect renewable energy projects in Haute-Marne and Haute-Saône, including three 85 MW wind farms developed by Velocita Energies. These will produce 16% of the electricity consumption of the Haute-Marne department. The wind farms and the source station were supported by 3 participatory financing campaigns during which more than 3200 citizens lent 5.5 million euros.
Quentin, our electrical and connection engineer, explains everything in pictures