Visit to the "Entre Tille et Venelle" wind farm construction site
(08 October 2019)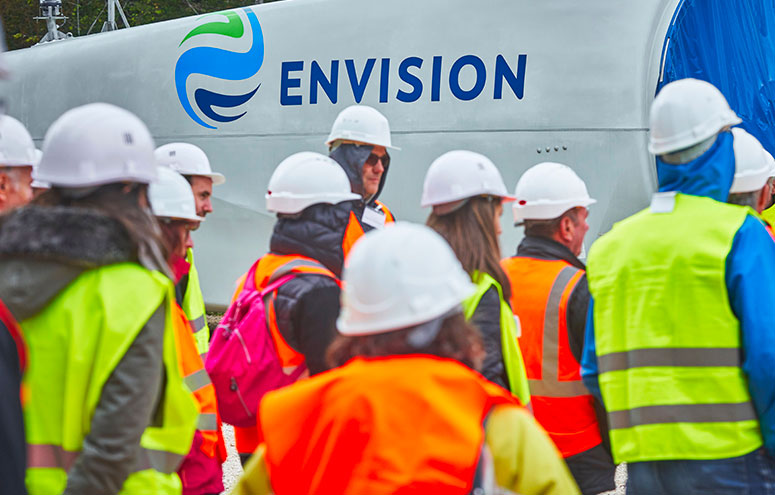 At the end of September, Velocita Energies was pleased to welcome more than 100 visitors to the "Entre Tille et Venelle" wind farm construction site.
During these visits, guests were able to find out about the specifics of this project as well as the technology behind the Envision equipment. In particular, these guided tours have enabled local authorities planning to develop wind energy in their regions to explore the different stages of a construction site in real terms and to understand how a wind farm works.

Since the majority of the wind farm's turbines are installed in the forest, visitors were able to find out about the specifics of this type of project and the special attention paid during the construction phase to minimising the impact of the work site on the fauna and flora that inhabit the forest environment.
Built by Velocita Energies in Côte d'Or (21), "Entre Tille et Venelle" has 16 wind turbines with a total capacity of 40 MW. Its construction began in August 2018 and continued throughout 2019, with full commissioning envisaged in 2020.